Communiquez efficacement avec vos clients
La promptitude de nos messages transactionnels n'est plus à prouver. Il en va de même pour leur caractère personnalisé. Mais vous pouvez également faire appel aux e-mails et autres canaux pour que vos clients reçoivent le message quand (et là où) il faut.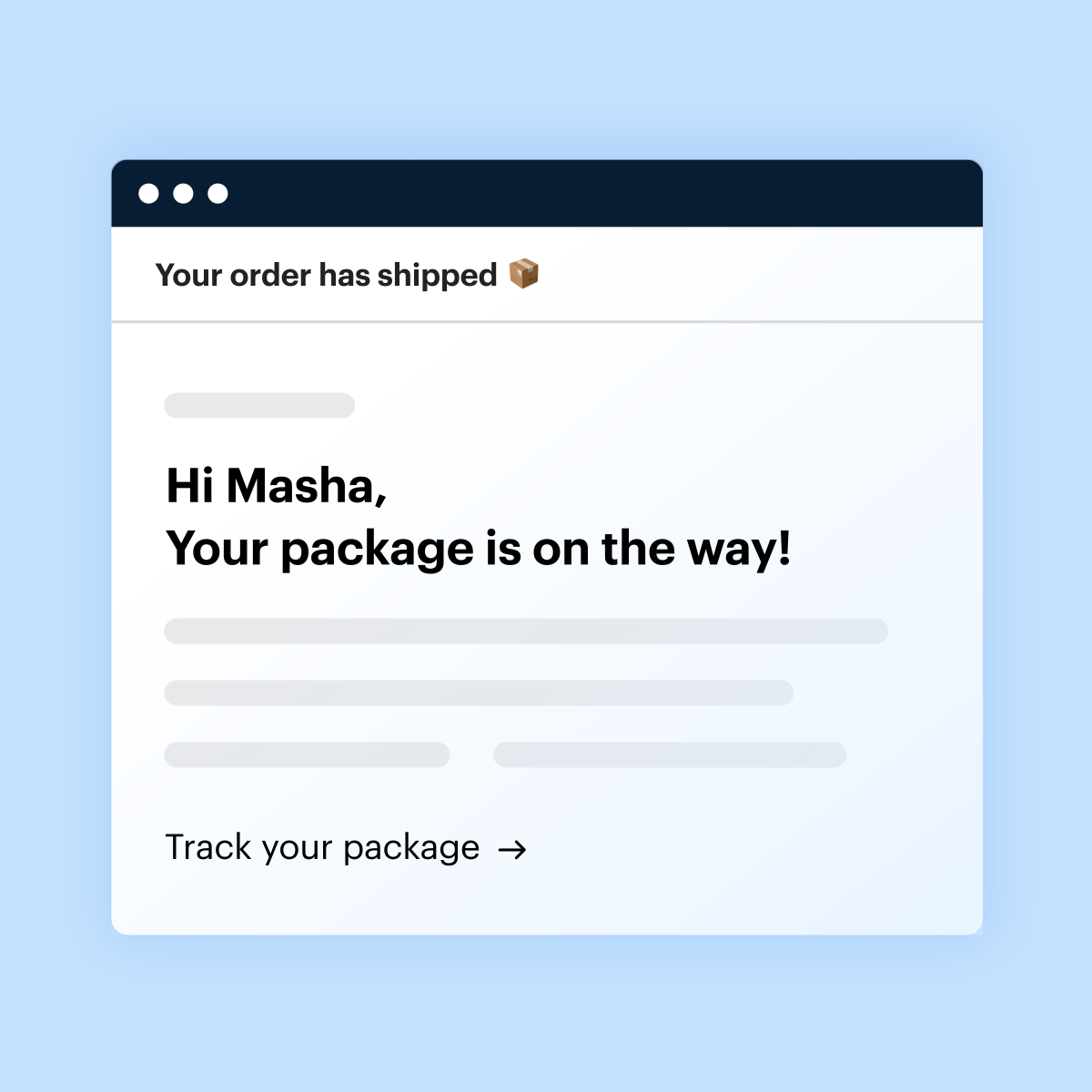 It's easy to see how we're different
No need for another platform

That's right—you can stop jumping between platforms and take care of all your transactional and promotional messages in one spot.

Make setup easy on your team

That means no coding. No engineers. And no more headaches—all thanks to our visual message builder.

Who says it has to be an email?

Unlike other tools, you're not limited to email. So whether it's in your app, via SMS or push—wherever—customers get the message right away.
Just a few of the transactional messages you can send
Order, shipping, and delivery confirmations

Password resets

Event reminders

Account updates

Cart abandonments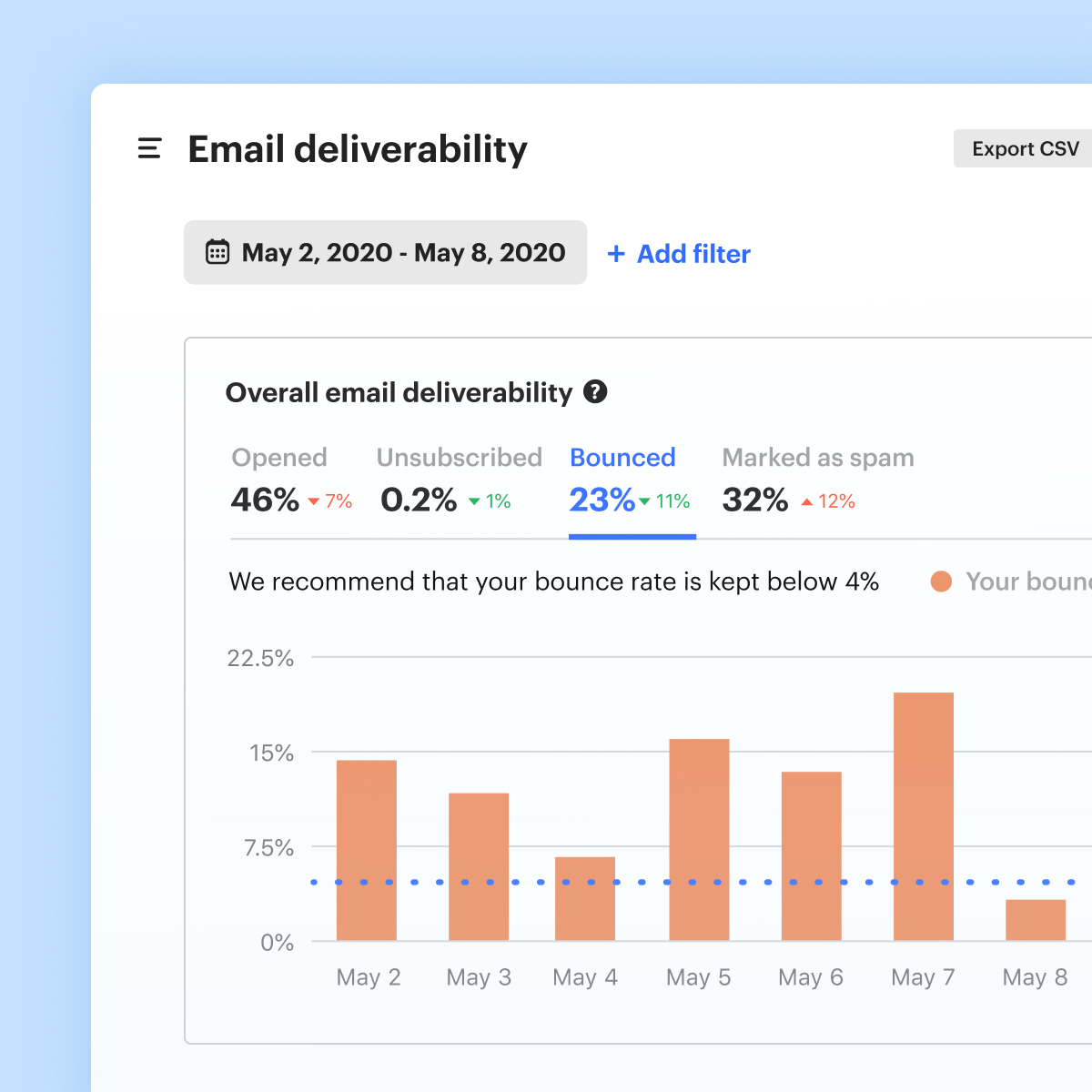 The right message starts with these features
Send messages when specific events occur—and make them personal, thanks to metadata.

Personalized subscription settings

Let customers get the promo emails they want—like blogs or deals—and say no to the ones they don't.

Transactional email delivery

Make sure customers always get your transactional emails, even if they've unsubscribed from the rest.

Track if transactional emails are actually hitting your customers' inboxes.