An easy, effective channel
With Intercom, business SMS is part of a full, omnichannel messaging experience.
Anytime, anywhere messaging
With a 98% average open rate, text messaging is the perfect channel to actively engage with and connect to your customers—wherever they are.
True two-way SMS
The best thing about two-way SMS is having your customers' full attention. Use it to chat with them directly from the Intercom Inbox, and leave those generic responses and dead-end texts behind.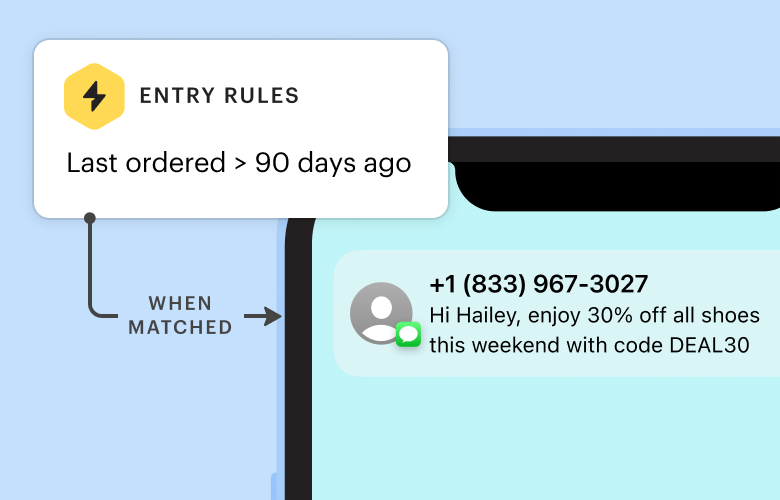 Personalized, targeted texts
Our data capture lets you send event-triggered text campaigns, or schedule campaigns based on user behavior—automatically giving you access to powerful message personalization and targeting.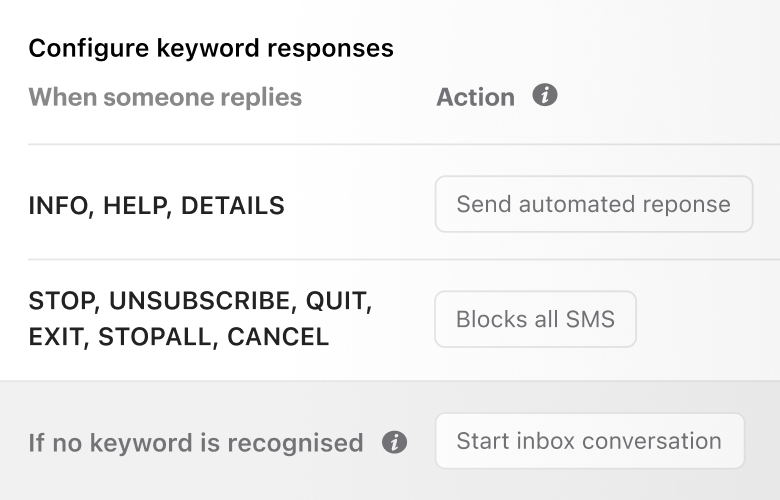 It's simple to get started with Intercom's native SMS tool, and instantly reap the benefits of self-serve onboarding, text message reporting, consent management, keyword handling, and more.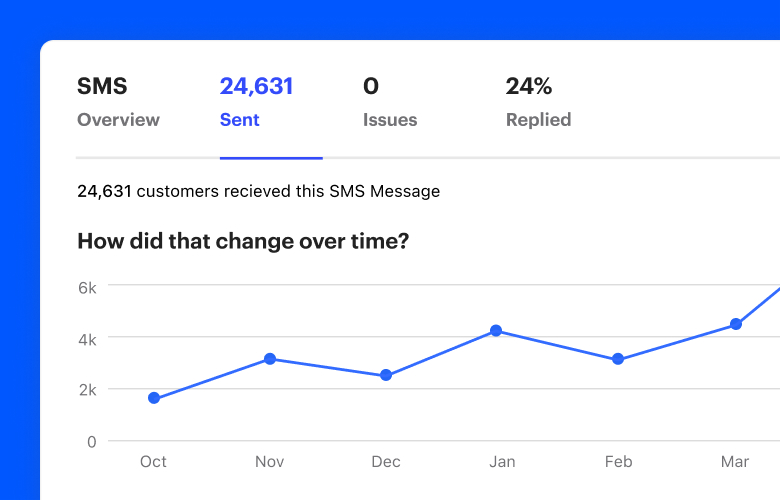 SMS reporting and analytics
Intercom helps you understand and optimize your text messaging campaigns. Use our tools to track how messages are sent and delivered—and to see how customers respond to them.
SMS for (any) business
Our easy-to-use business text messaging is all you need across a wide variety of teams and business needs.
A seamless, omnichannel experience
Intercom SMS gives us higher engagement and completion rates—plus significant time savings. Our patients prefer SMS, but it was too manual a process before. Intercom made it easy.
Daniel Leung, Head of Product & Strategic Growth
Have questions about two-way SMS for your business? Let us help you answer them.
A two-way SMS platform supports both inbound and outbound text messaging. Our two-way SMS solution lets you send texts and respond to customer inbound text messages directly from the Inbox.