With Intercom, we can divert repetitive questions with a bot that suggests relevant articles, while still providing a great customer experience.
Winston Christie-Blick, Product Manager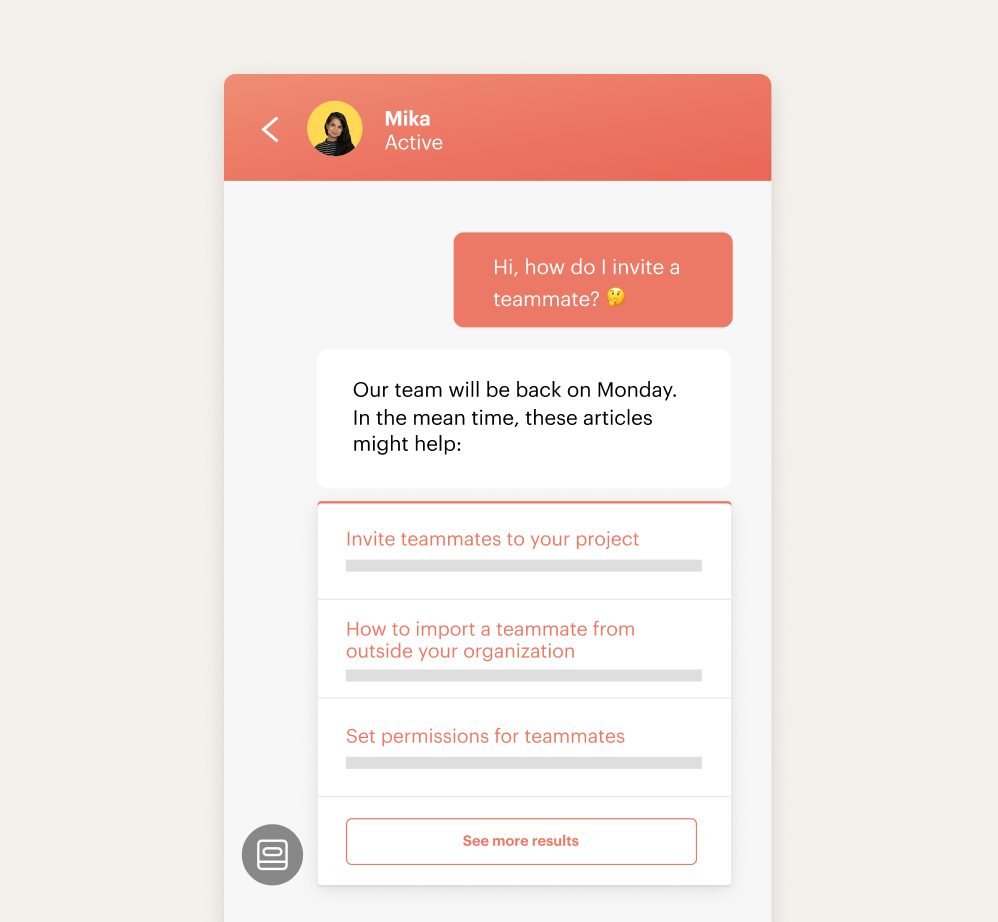 24/7 help, even when your team is away
Set up one central place for your customers to reliably find answers, tips, and other important info when they need it.

Optimized for the channels customers use – your website, mobile app, in-product messages, or chat.

With the Messenger on every article, your customers can instantly start a conversation if they need more help.
New for Articles
Create multilingual articles for your global customers for faster self-serve answers
Publish help content like a pro
Use our editor to effortlessly add images, videos, call-to-action buttons, and interactive guides to your articles.

Create unique help content and serve it to different audiences, like paid users or visitors – or even based on language.

Keep your help center on-brand by customizing the color, logo, header, domain, and more.
Instant answers to FAQs
Use support bots – like Resolution Bot – to deliver specific articles and resolve up to 29% of your customers' questions.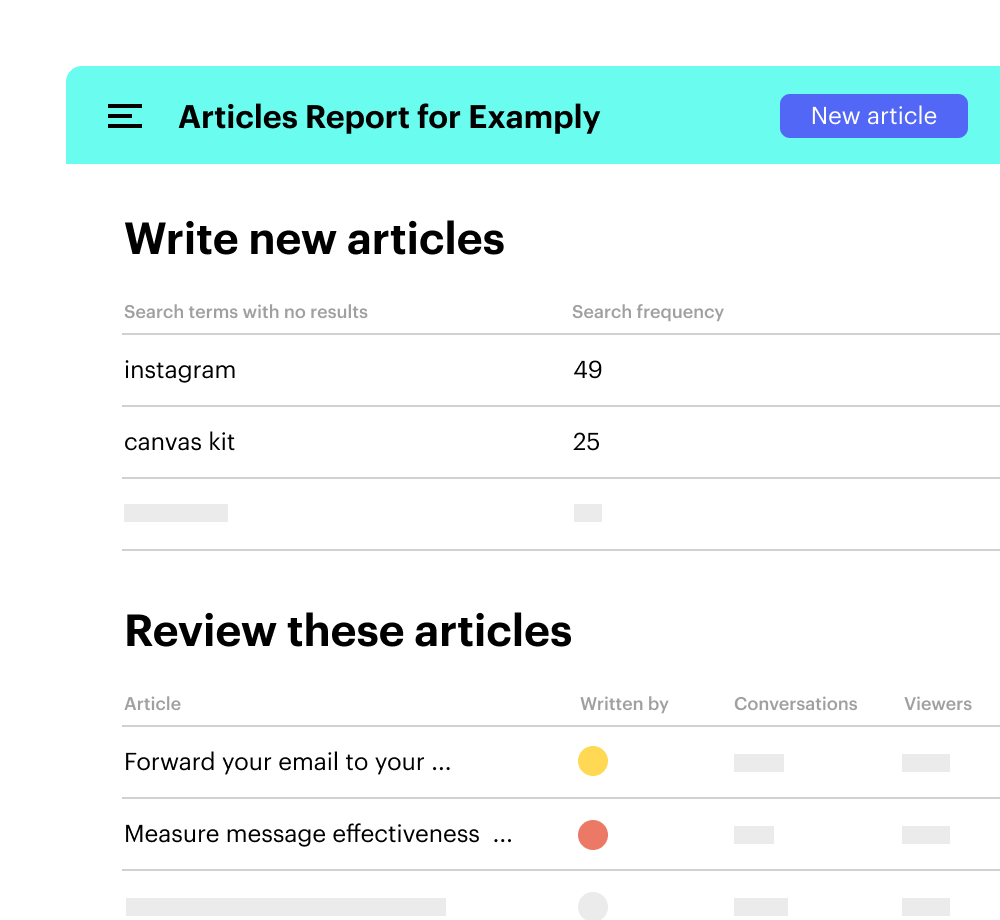 Insights for smarter self-service
Use our built-in feedback loops to clearly see what's working, or how to make articles better for your customers.

Track how customers are rating your content, or collect more thorough feedback if they can't find an answer.

Discover your blind spots

Know exactly what articles to write next based on what your customers searched for but couldn't find.
Create your knowledge base
Early Stage company? Eligible applicants get Intercom for just $65 a month.